M1 Collectors Club®



M1CC

The Clubs Shared Values

Have fun- The main purpose of buying, shooting, or collecting the M1 Garand, 1911 or carbine is to have fun.

Share your knowledge- The M1 Collectors Club does not believe that knowledge should be guarded. Shared knowledge of our hobby makes us all better at enjoying it.

Elitism is not for us- The M1 Collectors Club will treat everyone with the same level of service and respect no matter your station in life. We are all great in that we all enjoy our shared interest.

Enjoy your hobby your way- Some shoot, some hunt, some collect these fine rifles. No interest is greater than any other. We strongly believe that each of us should collect these rifles to greater enhance their life experience as they see fit.

Honor the people not the machine- The M1 Garand and the M1 Carbine are just machines. The American soldiers that carried these fine weapons are the ones that deserve our thanks.

CLICK HERE TO JOIN THE M1CC TODAY



The M1 Collectors Club is proudly affiliated with

The National Rifle Association (NRA) and the Civilian Marksmanship Program (CMP)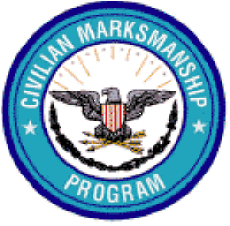 Affiliated Club

The Civilian Marksmanship Program
The Civilian Marksmanship Program (CMP) is a national organization dedicated to training and educating U. S. citizens in responsible uses of firearms and airguns through gun safety training, marksmanship training and competitions. The CMP is a federally chartered 501 (c) (3) corporation that places its highest priority on serving youth through gun safety and marksmanship activities that encourage personal growth and build life skills. Links on this page will lead you to more detailed information about the CMP and its programs
Affiliated Club
A well regulated Militia, being necessary to the security of a free State, the right of the people to keep and bear Arms, shall not be infringed.

A small look inside one of the Civilian Marksmanship Program retail stores.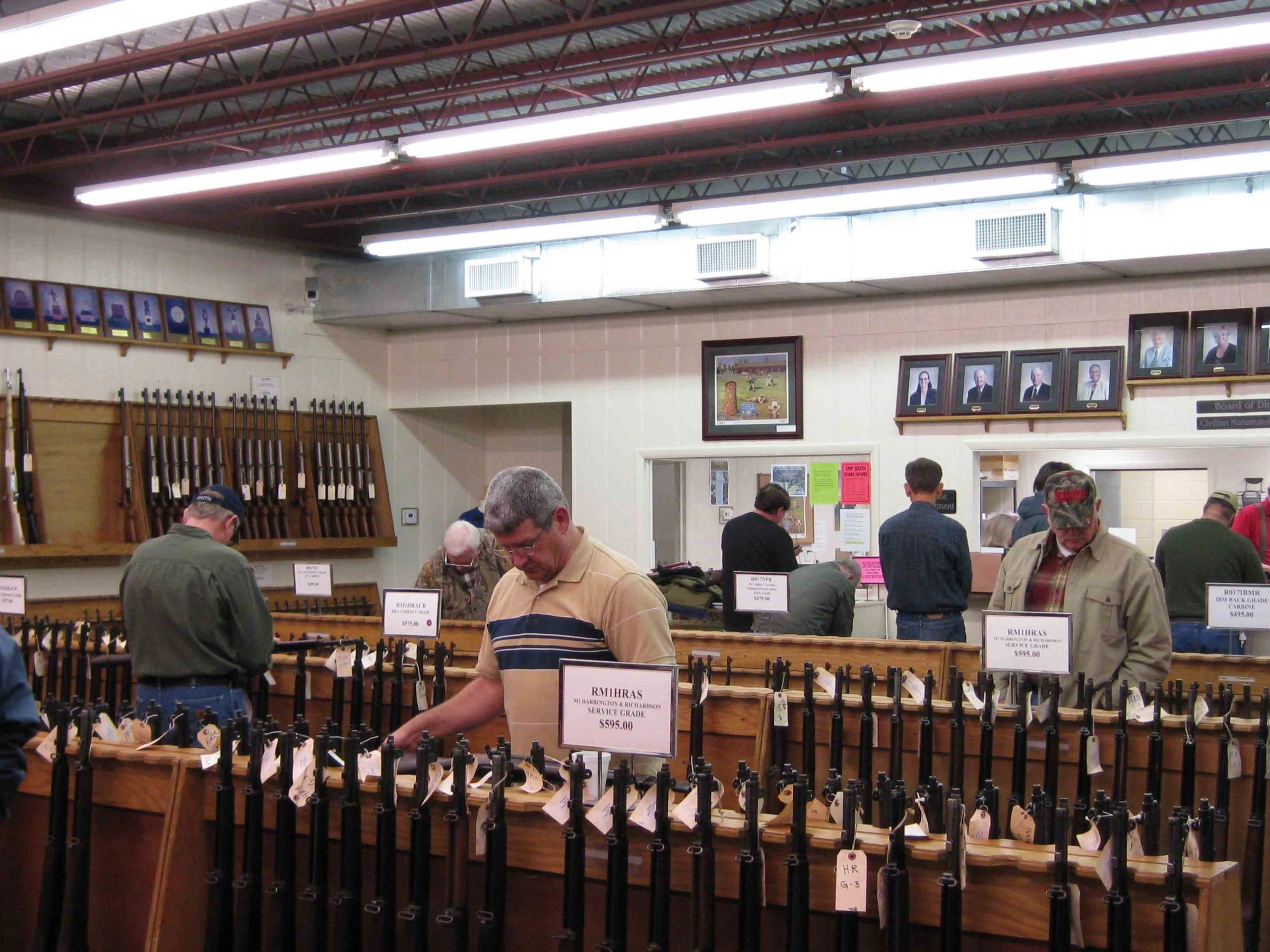 CMP South Store in Anniston Alabama.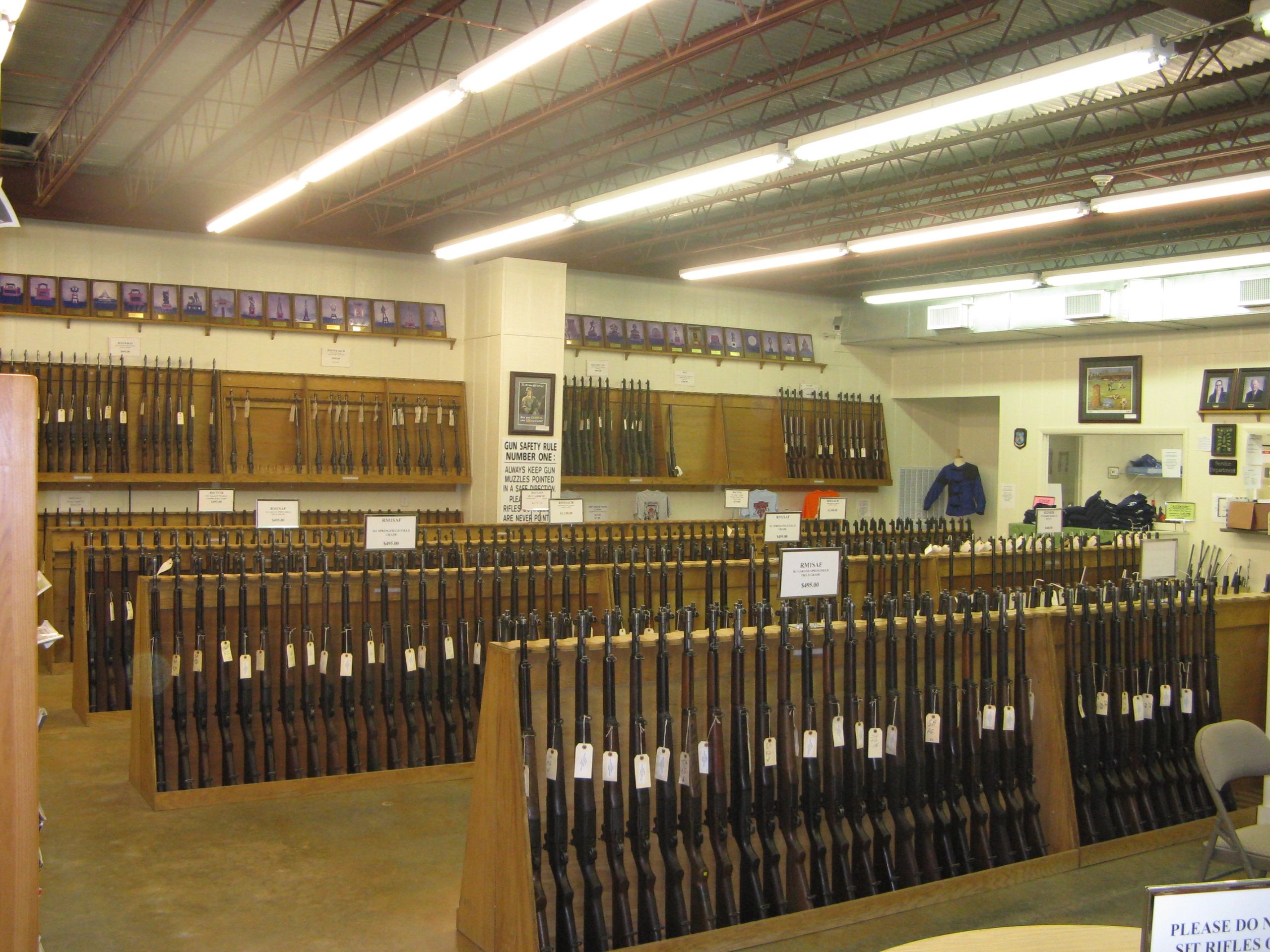 Just look at all of those Garands looking for a new home. By joining the M1 Collectors Club for only $14.00 per year you can satisfy the CMP club requirement to purchase your own piece of American history.
Act now as the supply of genuine U.S. Military Garands and other surplus weapons will not last forever.
CLICK HERE TO JOIN THE M1CC TODAY
Remember Gun Safety is Everyone's Responsibility!

Most gun accidents happen because the shooter carelessly violated the single most important safety rule:
KEEP THE MUZZLE POINTED IN A SAFE DIRECTION!

THE CIVILIAN MARKSMAN PROGRAM
Corporation for the Promotion of Rifle Practice and Firearms Safety, Inc.

Are you a member of the National Rifle Association? If not, click on the "Join the NRA" below. Protect your gun rights join now!



Join Here!